Vancouverites love their city, but sometimes life here can be a total drag. That's why we've compiled a list of Vancouver's top five biggest fails.
#1: The weather
At first the sun comes out and I'm like
But then it starts raining and I'm like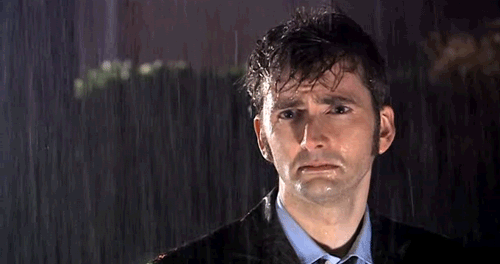 C'mon, Vancouver! Make up your mind!
#2: Lululemon
I'm no fashion maven, but it's pretty clear that clothing is another big fail for Vancouver. People think they look good in yoga pants, but in reality they don't look good, they look the opposite of good, which isn't good.
It's time to wake up. Nobody wants to see that! All I have to say is: fail.
#3: The forceful internment of Japanese Canadians during WWII
The internment of Japanese Canadians during the Second World War remains one of the most serious humanitarian crimes ever committed in British Columbia. In 1942, Canadian officials revoked the rights of Japanese Canadians living in Vancouver under baseless suspicions of sabotage and espionage, and indiscriminately displaced thousands of British Columbians to ill-equipped, cramped holding camps in the interior of the province. The episode reminds us of the legacy of racism in Canada.
#4: The displacement and cultural destruction of thousands of indigenous peoples
British Columbia's colonial past and its relationship to Canada's First Nations isn't just problematic: it is the province's most looming unresolved historical problem. Colonialism not only destroyed the lives of millions of First Nations peoples across Canada, but also eradicated large swathes of aboriginal culture, heritage and ways of life. The healing process from this legacy of violence and cultural genocide will continue for the foreseeable future, and will remain the single largest historical problem in B.C. and Canada in general.
#5: Crazy high cost of living
Sometimes houses here are so expensive, I can't believe how high the number on the price tag is! One million dollars? Are you kidding me? Vancouver's expensive housing scene is another reason why life in the city can be difficult. Your house is for sale? More like fail! ♦